High Slide-in Lift
Preparing Video
▶
Grand Starex High Slide-in Lift
Introduction of Grand Starex

The powerful, four-wheel drive (optional) and smooth driving performance provide maximum comfort for both wheelchair occupants and caregivers with the largest interior space in the industry.


Introduction of High Slide-in Lift
The Starex high lift vehicle allows direct access to the flat platform from the ground, increasing passenger safety and convenience due to a reduced entry distance.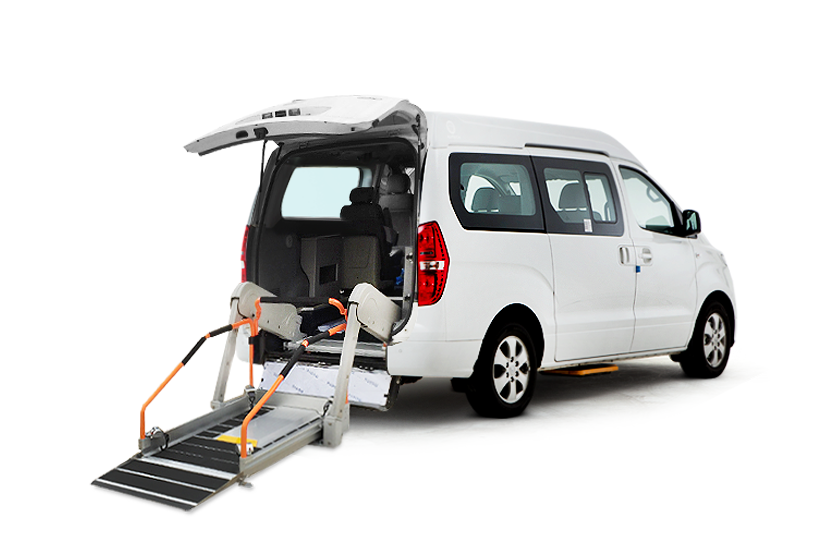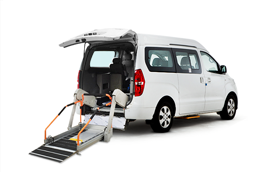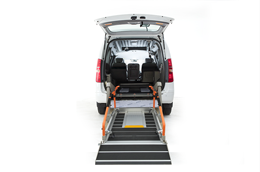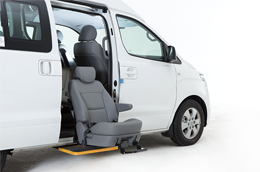 Development of High Slide-in Lift
The easy-to-use fully automatic operation makes it easy to secure wheelchairs in a narrow space!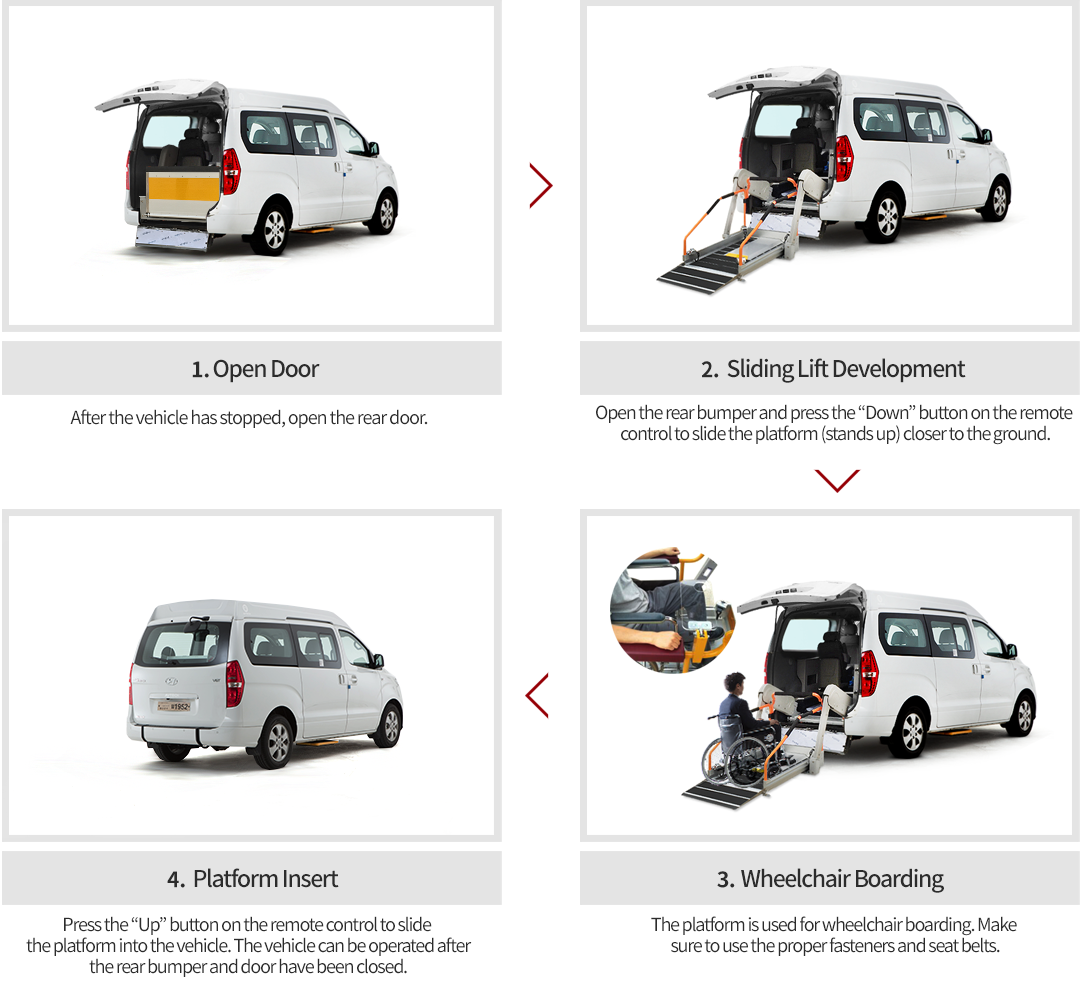 INTERIOR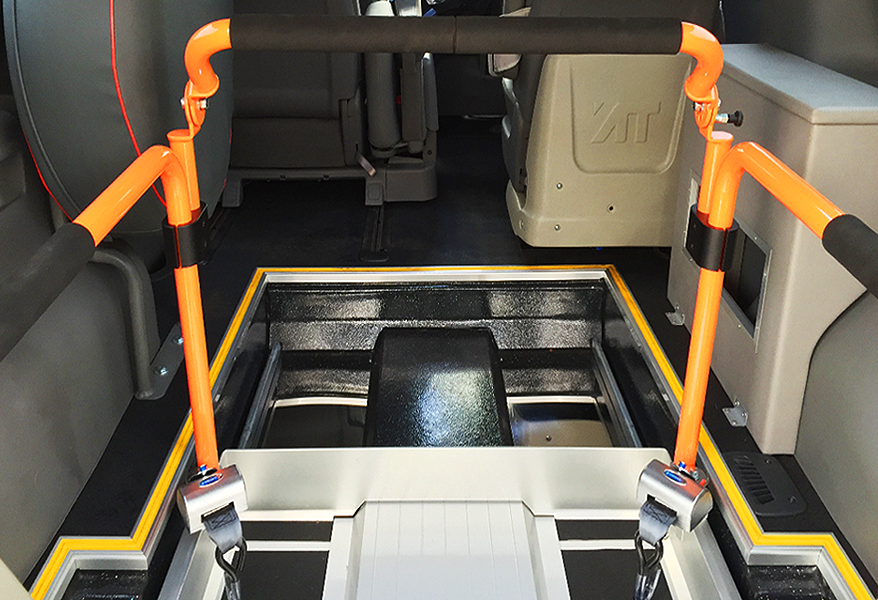 Product Features
Platform Fastening Device
The fastening device has been added to the bottom of the platform to make it easier to use and disassemble.

Bumper with "ㄱ-shape" Handle
The handle makes it easier to open and close the bumper before operating the lift.

Attached High Tension Non-slip Function
The high tension non-slip function is used to enhance the floor base of the platform.

Improved Scaffolding Drive
Semi-automatic: The footrest unfolds when someone steps on the platform.

Operation Remote Control
A lift operation remote control has been added to the vehicle. (Can be used when the wired remote control is broken.)
Grand Starex High Slide-in Lift Passenger Layout