Grand Starex-H1 Ambulance
Preparing Video
▶
Introduction of Grand Starex-H1 Ambulance
SPECIAL AMBULANCE
From Design and Practicality to Safety and Convenience
Create new standards for the ambulance
From design and practicality to safety and convenience
- we have created a new standard for ambulances.
The capacity of the AUTECH ambulance can be selected as a 5- or 6-seater, minimizing the problem of overcrowding to reduce the chance of accidents.

EXTERIOR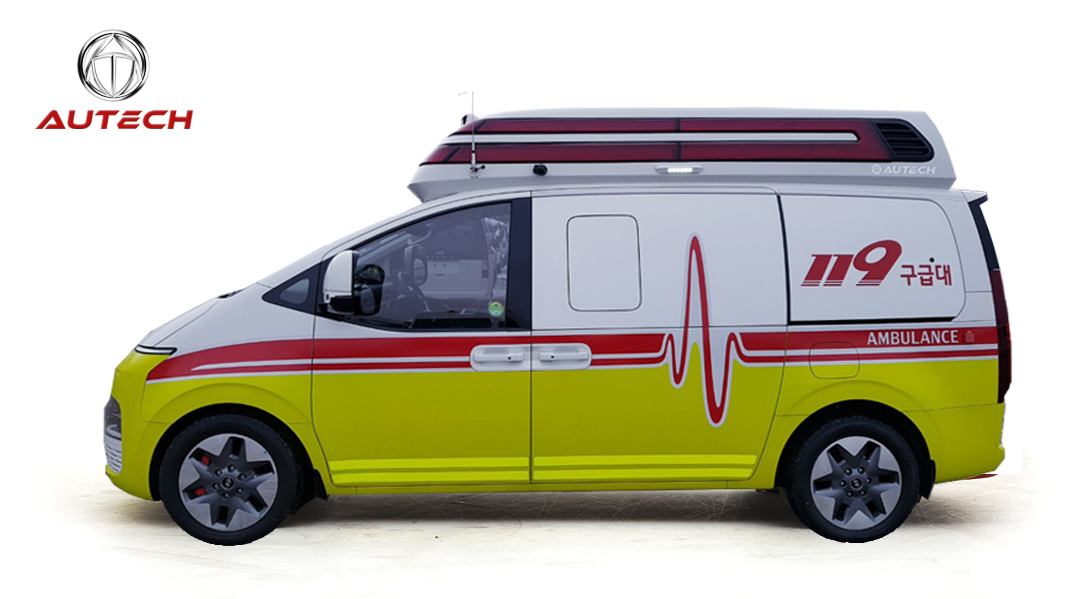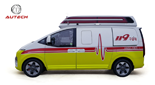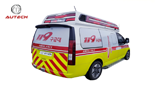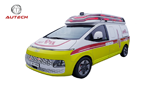 AUTECH's special ambulance contains AUTECH's craftsmanship that places a high value on life, and includes features such as a powerful,
smooth driving performance, advanced medical equipment, advanced functions, and spacious interiors.
Exterior Features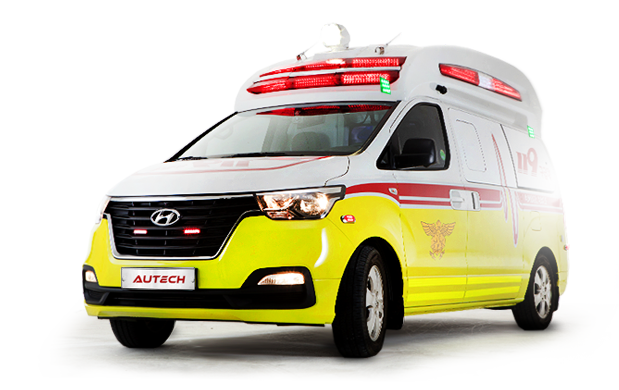 +Side marker lights
+Front main warning lights / Searchlights
+Side camera
(External 4-channel video recording)
+Oxygen tank storage
Clean water · Sewage · Storage containers for wastewater
+Rear warning lights
Ventilation outlet
Rear camera
(External 4-channel video recording)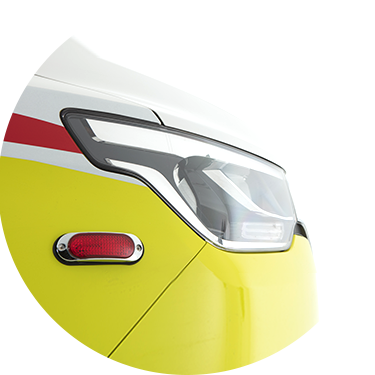 This ambulance is designed to meet the exterior design specifications of the special fire fighting ambulance.
AUTECH's Grand Starex ambulance is an ambulance that contains an efficient first aid system and provides optimal comfort to protect the lives of all patients.
INTERIOR
· Design The design of the AUTECH Starex ambulance expresses grandeur and strength! The ergonomic design was created to provide comfort and first aid to patients.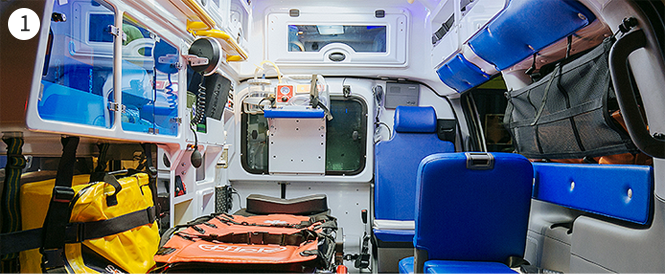 1. European blue tones in the ambulance patient area
2. South Korea's top module-type warning light installed, maximized scattering of light by diffusing reflection angle
3. Digital clock and USB charging port, volt gauge, easy control panel
4.Dimmable LED indoor lights and high-quality mood lighting to reduce stress
· Practicality Every inch of the vehicle, even the parts that cannot be seen, have been crafted with AUTECH's craftsmanship.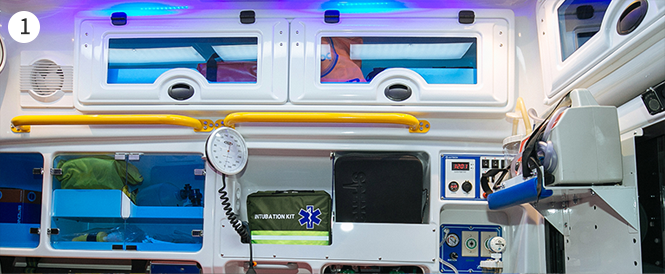 1. Optimized design secures left and right interior storage spaces
2. 3. Robust main stretcher base for longboard and scoop stretcher storage
4. Equipped with a folding squad bench that allows the rescuer to sit forward while on the road

· Safety and Convenience AUTECH's new Starex ambulance is safe and convenient. AUTECH has been committed to working on ambulances for many years.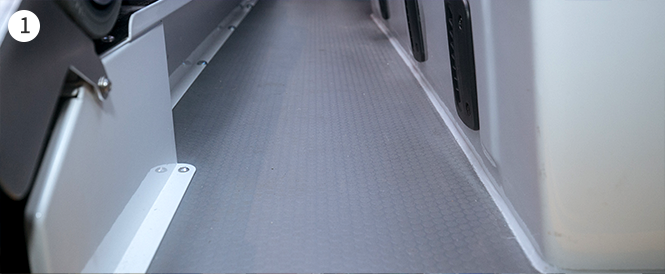 1. First ambulance specially-coated preserved wood flooring allows the floor to be cleaned thoroughly without any debris getting trapped in gaps
2. Driver's cabin centralized control panel
3. Warning lights, siren remote control
4. Rear door LED lights and door lock check enhance safety
STRETCHER