the New Carnival Ramp
Preparing Video
▶
Introduction of the New Carnival Ramp

The quiet, luxurious, authentic RV offers high performance all-wheel drive as well as a wide range of choices,
presenting a new level of satisfaction for both wheelchair occupants and caregivers.

Development of the New Carnival Ramp
The simple, lightweight structure utilizes a one-stage slope to reduce the inclination angle.
This helps provide security and convenience by preventing the wheelchair from slipping
when entering and exiting the vehicle.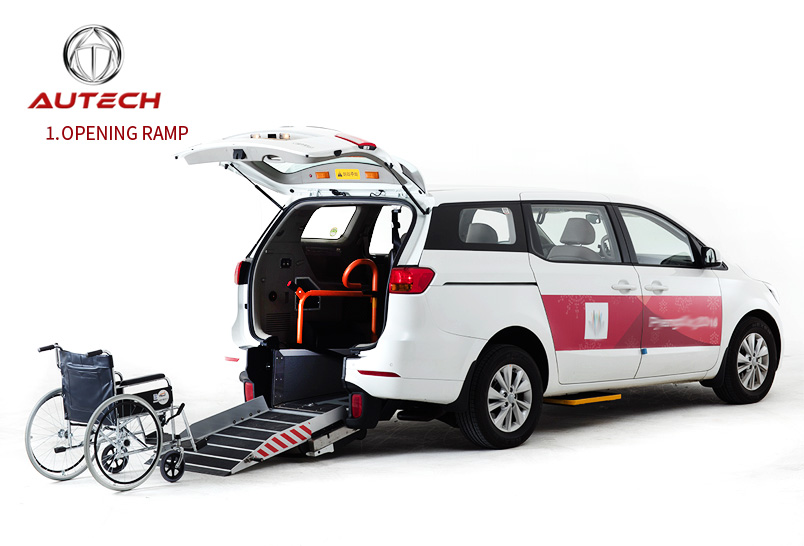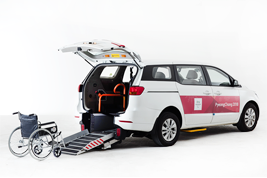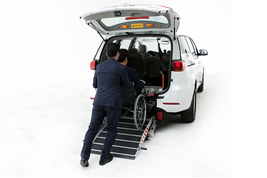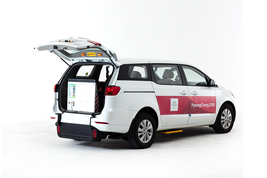 Selected as the wheelchair vehicle for the 2018 Pyeongchang Olympic Committee
Secured boarding space and enhanced convenience by applying wide platform
Applied safety standards for special transportation internal devices
Improved comfort while riding by applying the same suspension structure as an actual vehicle
Developed advanced recessed base structure
Quality is secured by modularization of major components.
INTERIOR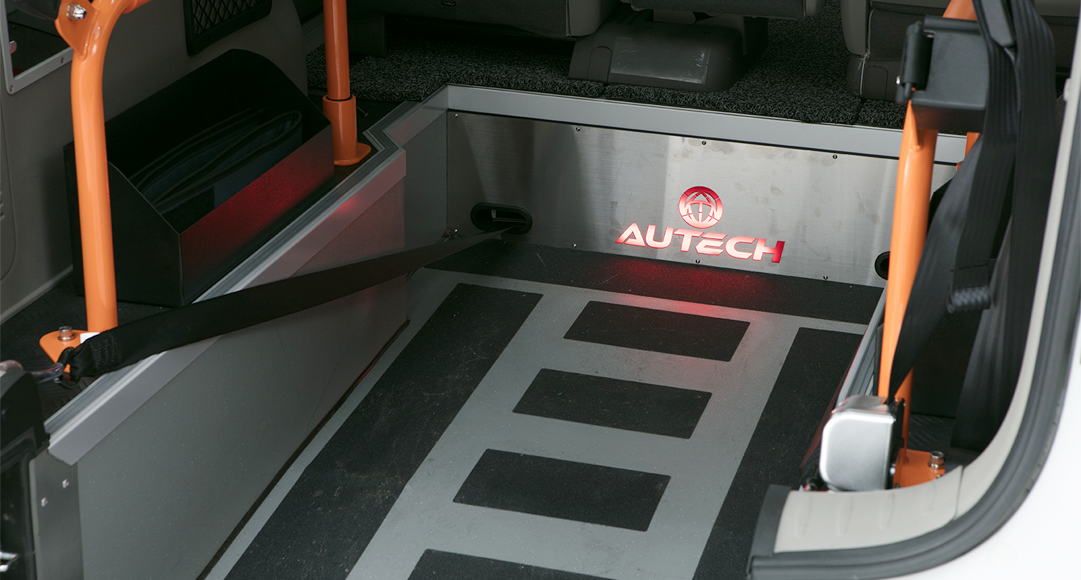 Product Features
High Tension Non-slip Attachment
Improved the slope-based non-slip function.

Extended Wheelchair Fastening Belts
4 M extension provides wheelchair support when entering and exiting the vehicle

Detachable 3-point Seat Belts
Choice of wearing either a 2- or 3-point seat belt /
Improved passenger protection and stability

Ultra High Brightness LED Emergency Lights
Passenger safety is always our top priority

Fastened Belt Box / Flush Box
Maximized the same space as wheelchair locks,
seat belt compartments, and insert holders

Emergency Bell for Patients in Wheelchairs
Driver or passengers can use the bell to call for help during an emergency,
increasing passenger protection and stability

Rotary Cycle Safety Knob
Used to prevent secondary accidents in case of a car accident or sudden stop,
front safety knob can rotate up to 90 degrees
(Can be selected based on the patient's disability)
the New Carnival Ramp Passenger Layout