Solati Wheelchair Lift
Preparing Video
▶
New bus created for the disabled that
includes a feeling of openness and a more secure ride than ever before!
The spacious interior can comfortably fit four wheelchairs at the same time.
Major Demands: welfare centers for the disabled, municipalities, social welfare centers, and taxis for people with disabilities.
Introduction of Solati

We have focused on the comfort of the driver by applying an eight-speed automatic transmission for the first time ever in a bus.
An ample and comfortable interior space has been created to better care for the passengers.


Introduction of Solati Wheelchair Lift
The realization of welfare services has created a different type of comfortable and pleasant environment.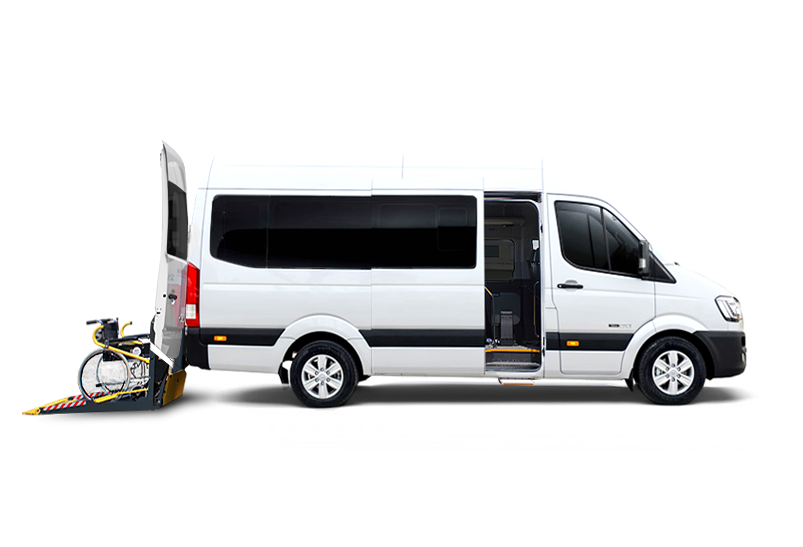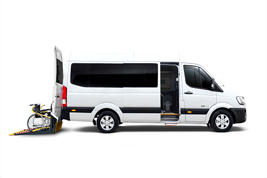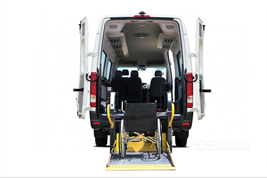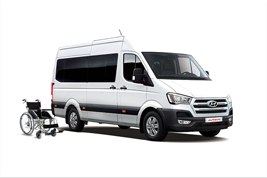 Development of Wheelchair Lift
The simple structure of the slope makes the vehicle lighter.
The slope improves the safety and convenience of wheelchair occupants by creating a smoother ride
and discharge of the wheelchair with an added reliable fastening device.

Types of Wheelchair Lift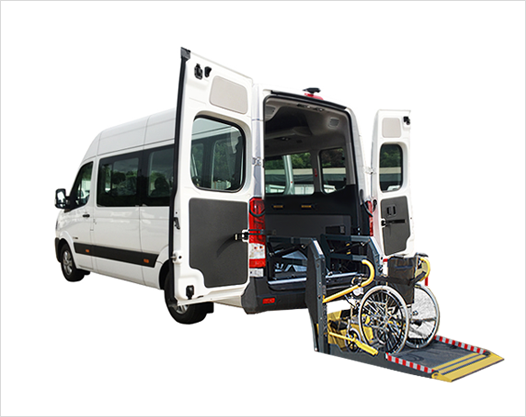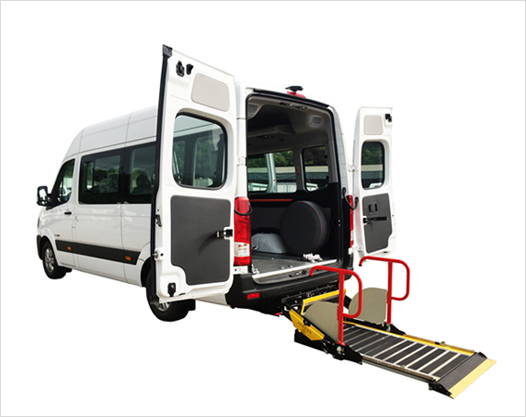 Protruding-type Lift
Insertion-type Lift
Product Features
Wheelchair 4-seater boarding and 1-stage main stretcher

Wheelchair fastener

Lift switch and remote control

Wheelchair seat belt

Folding sliding meeting chairs (Insertion-type lift 8-seater)

Mid-doorstep LED lights

Wheelchair fastening locker
Sheet Layout
Protruding-type Lift

Insertion-type Lift