Starex Camper Van
Preparing Video
▶
Starex Camper Van CAMPIA SC

Introduction of Starex CAMPIA SC
FAMILY CAR for Daily Life!
CAMPER VAN When the Tent is Opened!
CAMPER VAN utilizes the technology of AUTECH CO., LTD.,
the No. 1 domestic specialized-vehicle company.
The vehicle is suitable for camping during all four seasons. It includes a pop-up tent that can be opened wherever you go.
The vehicle can work as a family or daily-use car when the pop-up tent is removed.
The vehicle utilizes AUTECH's special technology to showcase the best Starex motorhome features in Korea.
EXTERIOR
Starex Camper Van CAMPIA SC provides a large amount of comfort when camping.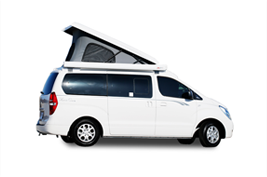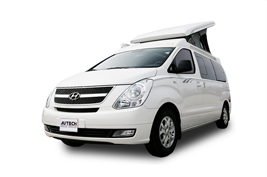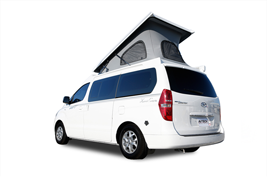 EXTERIOR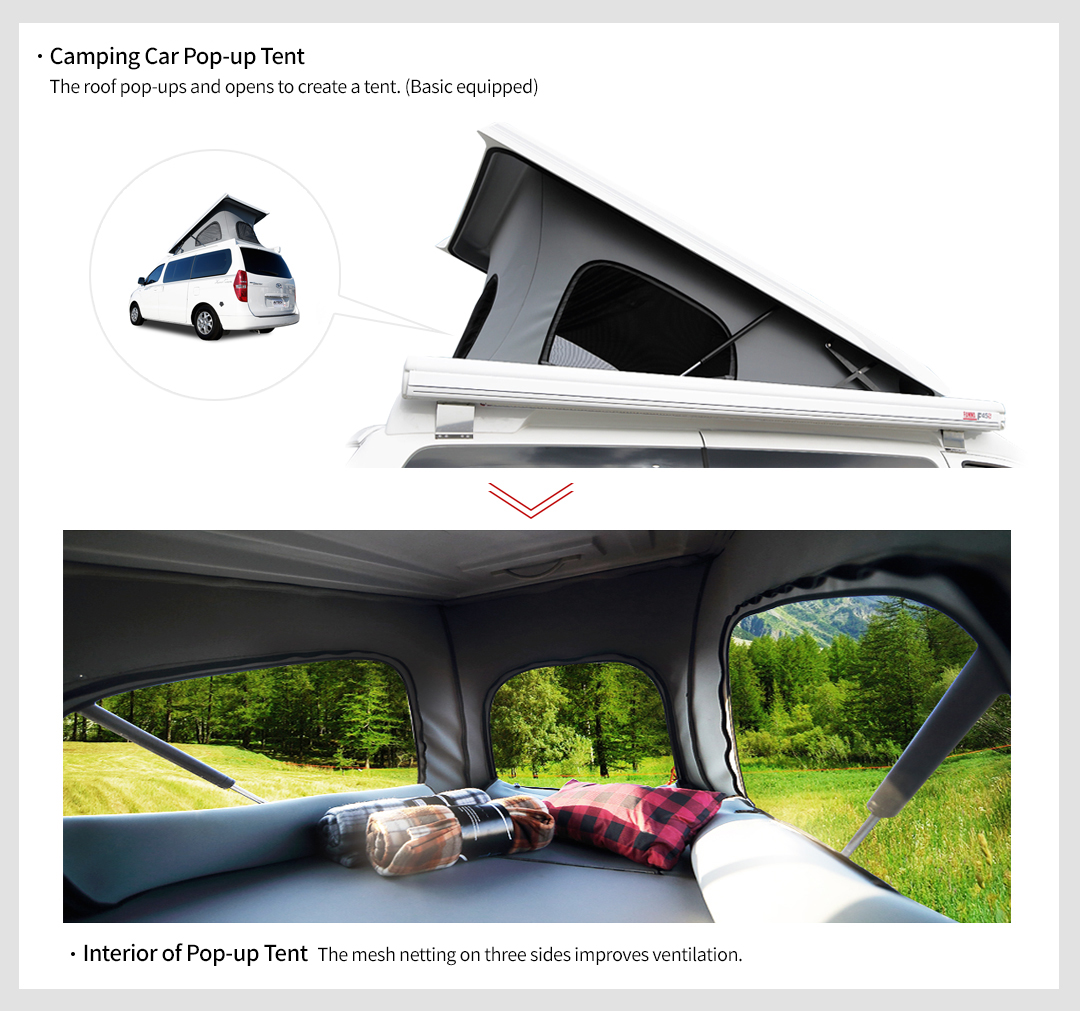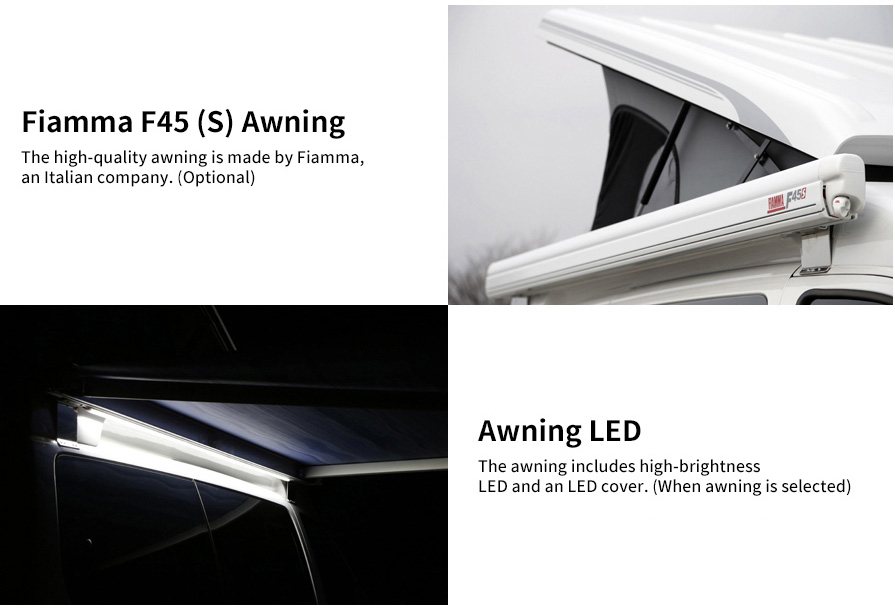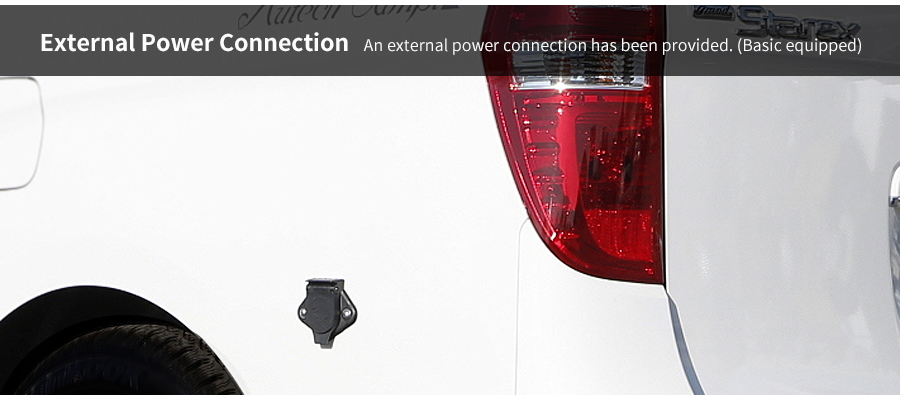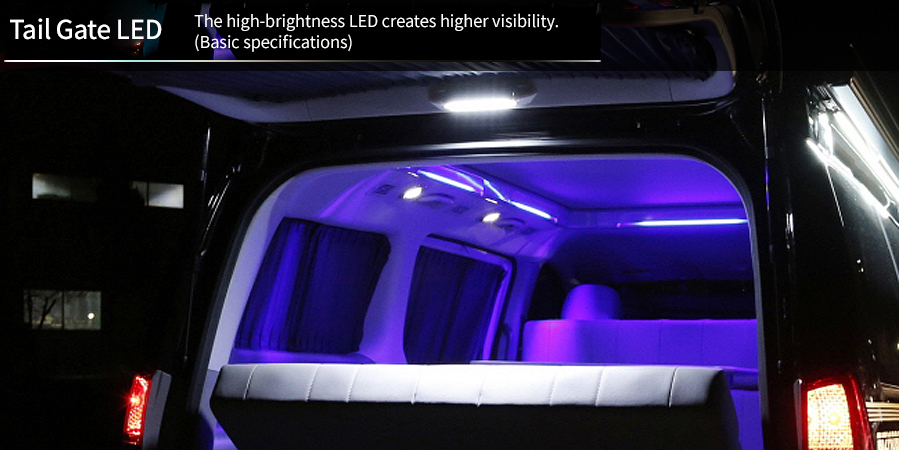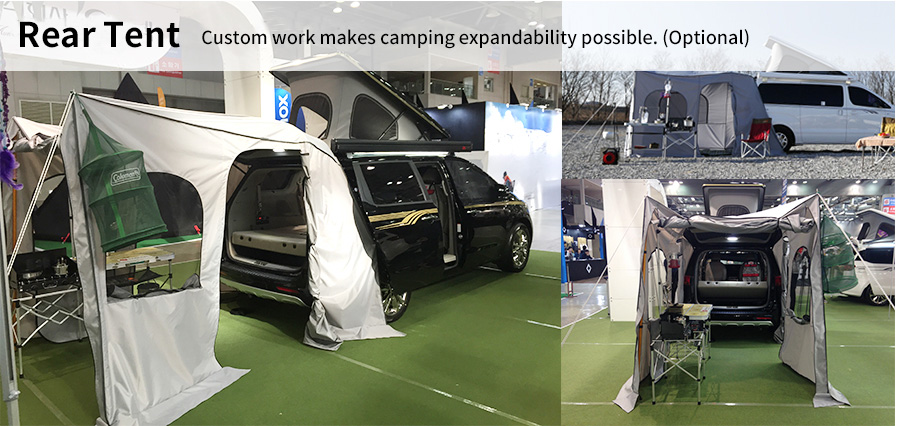 INTERIOR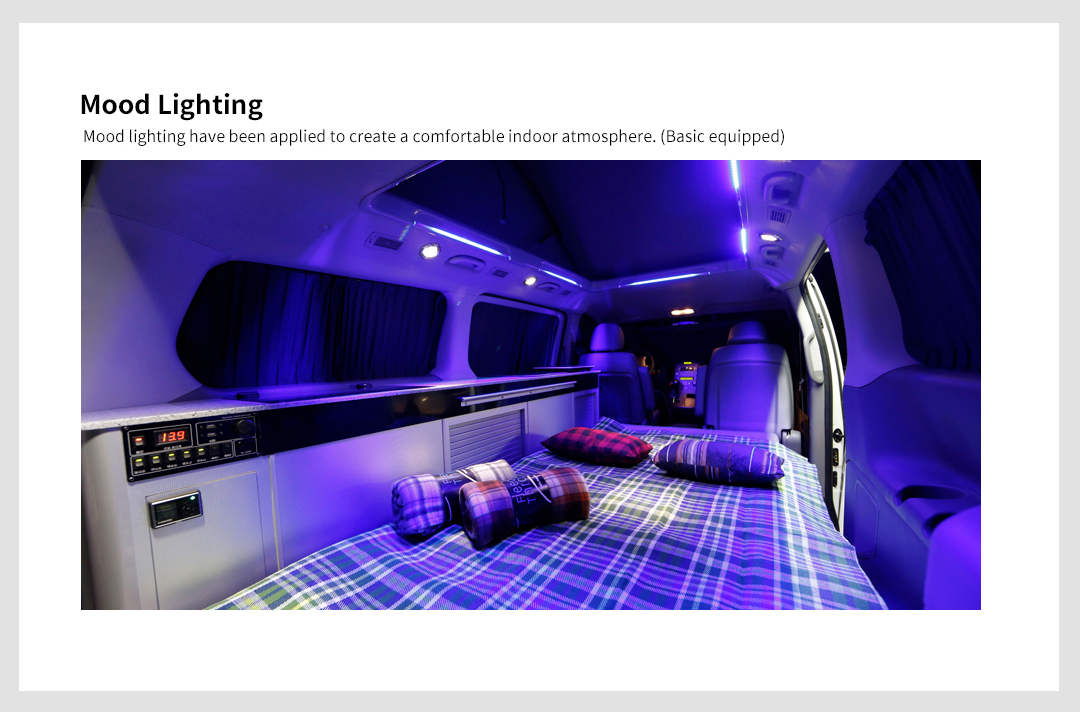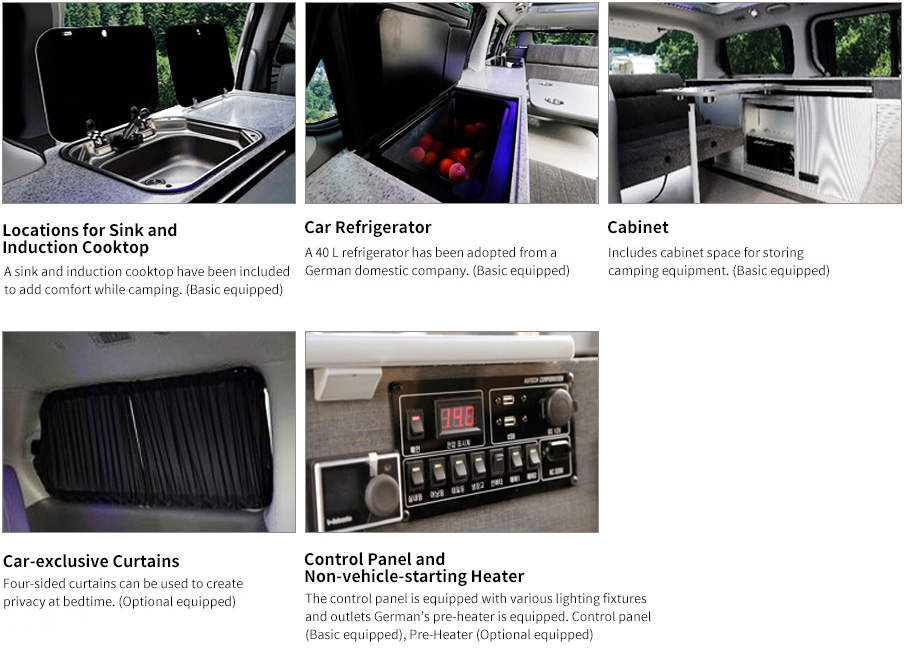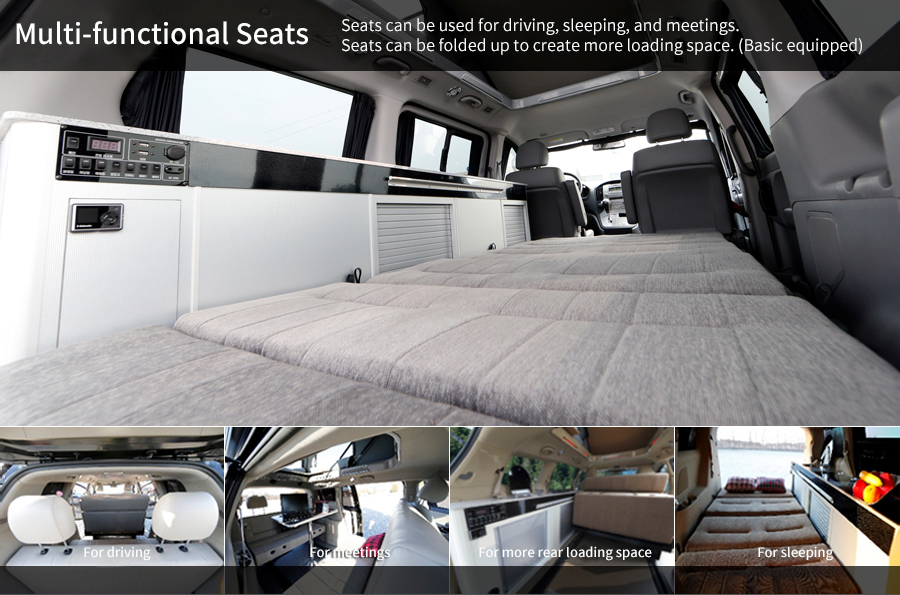 price & dimension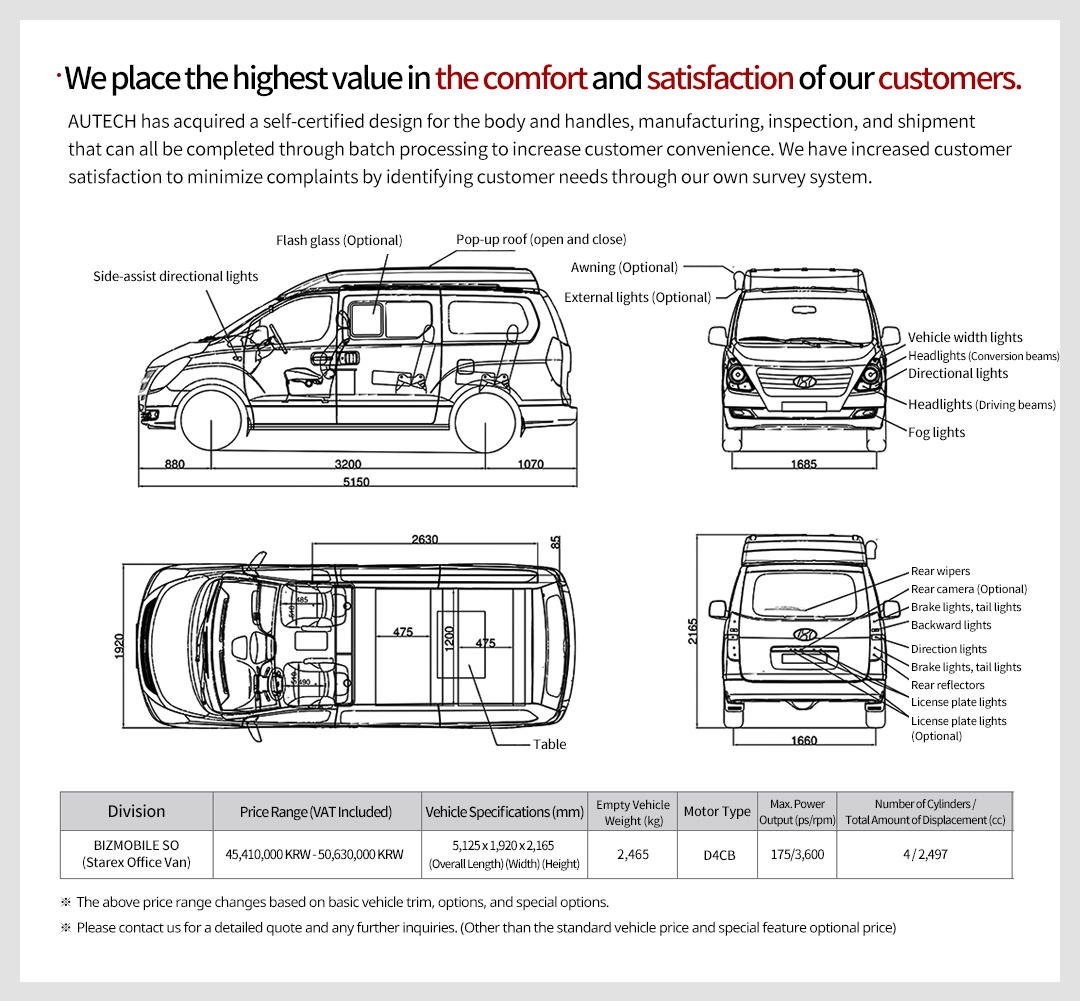 equipments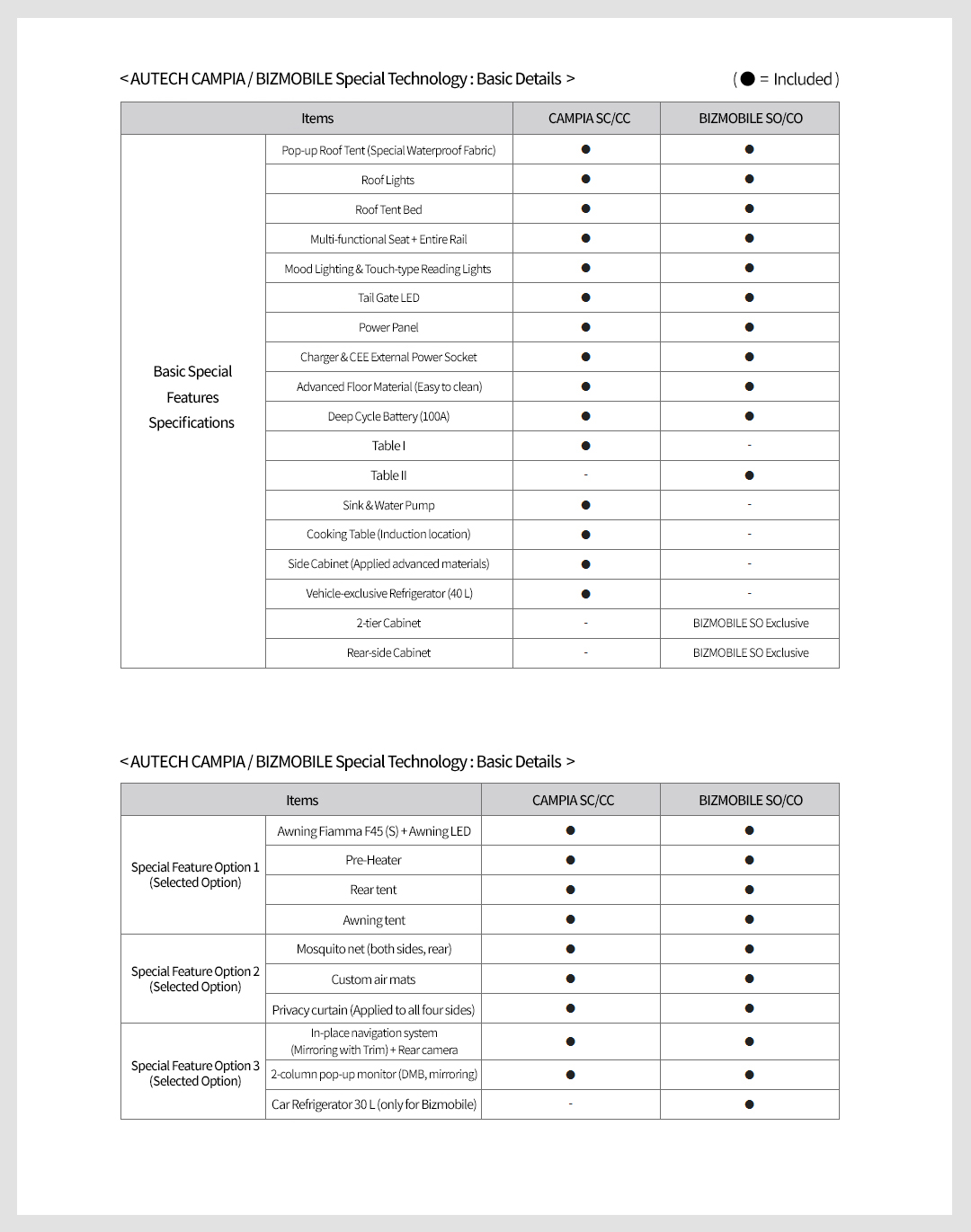 Product inquiries and purchasing consultations
Sun-ho Kwon, Head of Special Features Business Division, AUTECH Co., Ltd.
TEL : 02-2628-0660~4
E-mail : shkwon2@autech.co.kr
blog : http://blog.naver.com/autechcamper
facebook : http://www.facebook.com/autechcamper